Billy Bombers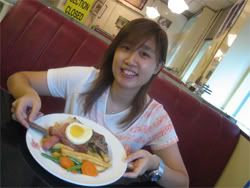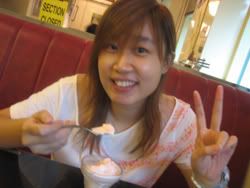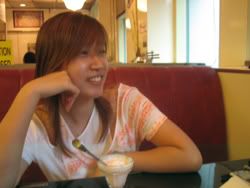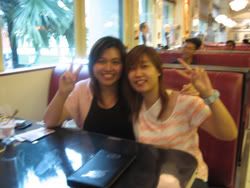 _just me_
Saturday, July 30, 2005


Egg's 21st Birthday Party 230705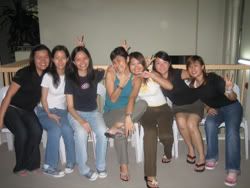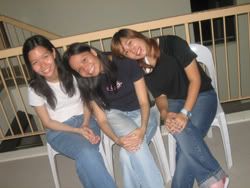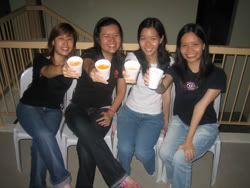 _just me_
Saturday, July 23, 2005


Its now 1030hrs on my watch�and im thinking of lunch already�cuz im so hungry..lolz�sigh�1 � hrs more to go�memories of my FY days flashed into my mind�those were the precious moments of my 3 yrs poly life�though everyone of us are stressed bout our own projects n deadlines�we still had so much fun hanging around�no matter breakfast, lunch or tea break�all of us would jus gather around..wahaha�we even went shopping after lunch..faint�is real shopping hor�ended up always MIA from our fishtank�hahaha�this is crazy�(-_-�)
glad that my supervisor is nice din really nag at me..n of cuz my partner �Ginger��haha..always will alert me whenever supervisor is around or nearby�we do keep a look out for eachother as he MIA every morning for breakfast n his driving lesson�he do help me when I got irritated by ppl�especially those whom I don wish to see...�toad� &�apple��but some shitty ppl will jus let them in�as our doors are locked at all times and only those FY students have the access to the labs�

Faint�.cant help but think of the cuite�drool�Ginger�s good buddy�lolz�
_just me_
Thursday, July 21, 2005


You deserve a smack! You're simply a bustard...damn it! I condemn you...
_just me_
Wednesday, July 20, 2005


Idiotic
dim gai lei dae dou gam fan ga??? Sometimes you guys are jus so god damn idiotic...complain whenever i wear glasses...and complain that i don smile...do u expect me to go around "hehe haha" in the office every morning? Faint...
_just me_
Tuesday, July 19, 2005


Had a company lunch 2day�the atmosphere is tense as usual�lolz�everyone is jus so silent�which makes the lunch so weird� (�c�_ �)

I sat aside after I had my share�well most of them had finished theirs too�a college was �forced� to eat the bread by boss�hahaha�actually he�s the one who told us to leave some of the curry bread for him�he starts eating while those in the room stared at him�he is sweating so profusely�I was sitting right behind him�felt so miserable cuz im trying to hold my laugher�but I just bursted out laughing�till tears are rolling down my eyes�I jus cant help it�omg� my colleges laugh along as well�I felt so bad�ha-ha�cuz always im the one who always start laughing�faint�
_just me_
Wednesday, July 13, 2005


K @ Cuppage
Well...my blog is getting rusty..lolz�haven update for quite awhile�lazy..haha�went sing K with the 2 mei nu�lolz�took tonnes of pix�omg�haha�alethea.. we�re waiting for u to come back Singapore�hehehe! Take a look at the pix�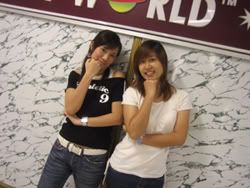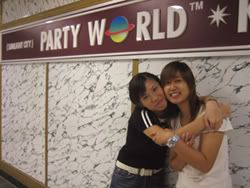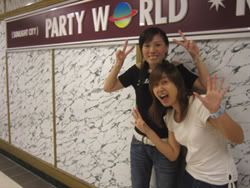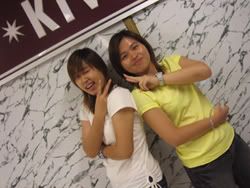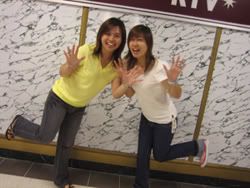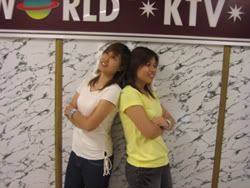 Click here for photoalbum
_just me_
Saturday, July 09, 2005


Sentosa
Went Sentosa again~! V good weather...haha...happened to met Si over there...but its when we're out of the island..i mean...we met at the Hawker..lolz...our tables were so near too..lolz...pls...don wanna go Sentosa again...at least not so soon i guess.. ('c'_")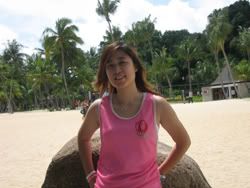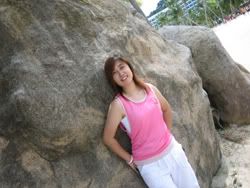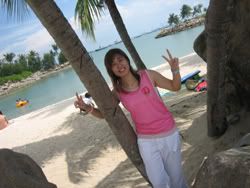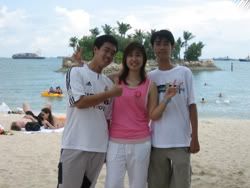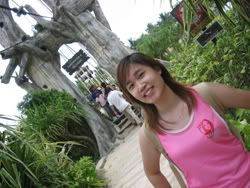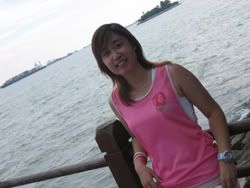 _just me_
Saturday, July 02, 2005